Settimo Torinese - Saturday, June, 15th 2019.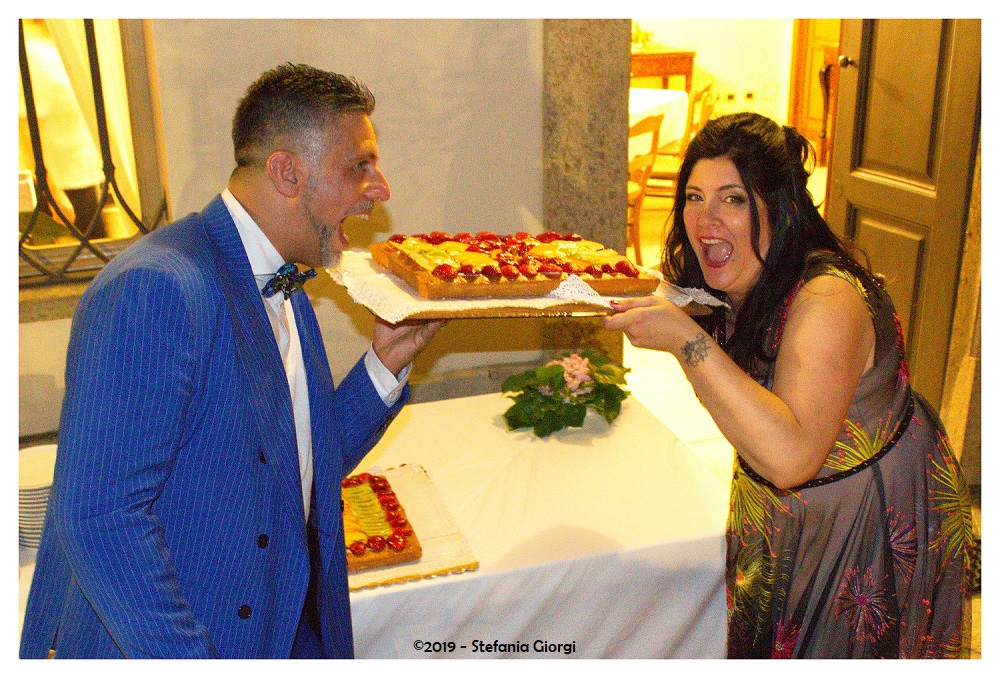 Cugine dal Mondo and the first official wedding shooting! Funny moments with our best friends... but extremely tiring experience as a photographers!
That's because the photo shoot of a wedding is really very demanding: you need to decide quickly, pay attention to everything that happens, evaluate the parameters ... and everything in a few seconds!
And after the party, the post-production activities: modify and arrange thousands of shots to compose the photo album of one of the most important days in a couple's life.
The best way is to make an "inspection" the day before: to visit the wedding location and the restaurant, to start to think about the pictures, to evaluate the light: where is the better place to take the pictures?
Here, we did not do it for reasons of time and so we added a level of difficulty to our work.
Before showing you a short gallery of our service, some other little advice for those who are going to photograph in an event like a wedding (but the same is true for baptisms and other events): do not skimp on the equipment!


Lenses, spare batteries, memory cards, flash and if possible also a second camera body.


And, least but not last, thank to Debora e Francesco, and to all the invited guests who provided us with lots of ideas!


Congrats!!!